As the spring starts to creep in, I can't help but think about refreshing my wardrobe and going in a more directional, suited and booted way.
Having taken a quick look at my favourite best of British tie maker Marwood London's site, I stopped on this little beauty that mixes great use of colour with an interesting zig zag pattern which seems almost ethnic in it's approach…this will definitely add some statement to a white shirt look!
Faded Zig Zag Tie / £115
YSC - Your Samples Collective
COS the younger (yet in reality older) sibling of H&M have drawn me into their arms, and swathed me into a sea of jersey fabric for SS13…
Being partial to a sweatshirt or two, this isn't exactly a new fabric that they've exposed me to, but I'm totally drawn to three pieces in particular, which COS have stamped their tried and tested simplicity on for this season 
Suede Panel Sweatshirt / £79 
Colour Block Sweatshirt / £45
Jersey Bomber Jacket / £59
YSC - Your Samples Collective
Human Made Prisoner Shirt / £440 / Present London / Not that we condone theft, but this shirt is worth breaking into somewhere for…loving the simple black and white stripe!
YSC - Your Samples Collective
Marc by Marc Jacobs Dip Dye T-Shirt / £27 / Oki-ni / A head start on AW12 shopping from Marc by Marc Jacobs, who offer up a rich dip dye gradient of autumnal colour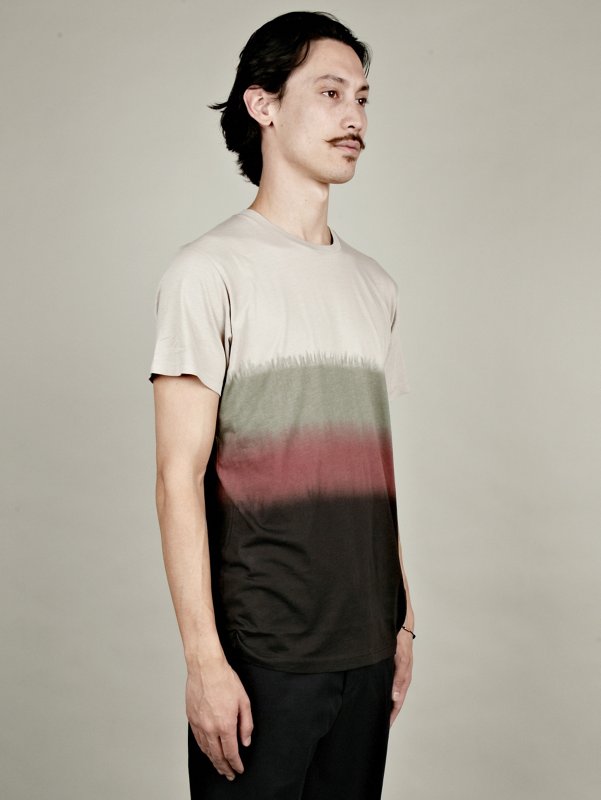 YSC - Your Samples Collective